Golden Wings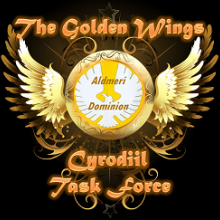 Nom de guilde

Golden Wings

Tag de guilde

GW

Site web

Joueurs

Jeux

1

Langue(s)

français
---
Somerulesweshould respect to have a positive experience in game :
Respect and sharing : It's the base of human relations. Here, it means that you listen to anybody speaking without interupt him/her. If someone ask a question, try to help him each time you can. I prefer that is no gold between people, in all the guilds i leaded, just people give object to others if they need it. An other time, maybe it's you who'll receive….
Respect is also admit each of us has his way to play his/her character. Surely you can give advices to someone who want make its game better, but give your advices thinking the way the character is played.